Is Sustainable Coffee possible? Is sustainability a real challenge
for coffee farmers, suppliers & consumers?
PurelyCoffeeBeans reckons we have enjoyed good coffee at very reasonable prices from a burgeoning industry that supplies perhaps one of the world's favorite drinks for years.
But there are challenges on the horizon for different types of coffee beans on many fronts to the future of our favorite drink.
To bring yourself up to speed… check out these links:
What will I learn about…?
Coffee Sustainability: what is sustainable coffee exactly?
The concept of sustainable coffee is rather nebulous at best, however. I shall attempt to define it in three broad categories:
I. the cultivation and process of green beans
II. purchasing, distribution, processing of those beans
III. final destination preparation for coffee drinks and dry coffee
This article hopes to explore the issues of coffee sustainability and ask what we can do to make sure that everyone can continue to enjoy this wonderful product.
It also looks at the role of humans and whether coffee is sustainable for coffee farmers!
What is FairTrade Coffee?
FairTrade Coffee helps to bridge some of the gap between the farmers and the consumer, like you and me. The general goal is to help farmers and their workers earn equitable rates for coffee beans. But it's not just for farmers' incomes, FairTrade coffee aims to support both producers and appropriate practices.
In European countries, many coffee drinkers put considerable effort into buying what are known as Fairtrade coffee brands. It's a simple concept: that by buying FairTrade Beans, you will end up putting more money into the hands of the farmers than via conventional purchasing systems or the free market.
FairTrade Origins
Fairtrade Coffee is a social movement that is market-based, helping small independent growers of various crops and producers of crafts and other handiworks.
It is intended to help these people become economically independent by supporting their businesses in the growing stages.
This program pays its suppliers a higher price than is usual in order to encourage responsible environmental practices and social standards.
FairTrade Certification
When you buy organic fair trade coffee it will be labeled either "Fair Trade Certified Mark" or "International Fairtrade Certification Mark". It is required to come from "Flo-Cert" inspectors and producers who are certified through specific standards.
Fairtrade certified products must not come from child labor, unsafe workplaces or any violation of the United Nations charter regarding human rights. These coffee beans are grown without destroying forest canopy, thus preserving an important part of our global environment.
Early Coffees: *Ahem*
Though wrapped up in the issues and history of social injustice, the results of the first FairTrade coffees were less than spectacular. The coffees that were initially sold just did not match the regular quality standards, in terms of packaging, product quality, and distribution.
This may have been the result of the inexperience of organizations, like Oxfam, in procuring, preparing and selling coffee-related products. (Personally, I wanted to like FairTrade Coffee in the 1990's… but couldn't bring myself to.)
Organic Just Tastes Better 
Then in the 2000's many well-known coffee companies in Europe started to purchase and sell much higher quality FairTrade Coffee. With higher quality blending and roasting, these brands have found far greater acceptance in the marketplace. The quality problems, even for me, have been solved to the benefit of FairTrade Farmers everywhere.
Organic fair trade coffee is shade-grown and free of harmful chemicals or pesticides. Many coffee lovers say that they can discern the difference in body and flavor. They like the fact that not only do they get a superior cup of coffee but by paying the farmers a fair wage they are contributing to the farmers' local communities.
Because they can get a fair price for their goods, these producers are able to educate their children and afford access to health care and decent shelter. With more money, too, the farmers can also invest in their own businesses for the first time. Meaning even better coffee beans.
FairTrade: From Farm to Coffee Cup
After hand-picking the coffee beans, growers sell them to a roaster who also meets Fair Trade requirements; they live up to working and wage standards outlined by Fair Trade Certification.
The FairTrade Coffees then end up in your favorite coffee shops where you can buy them in your favorite drinks, or take them home and make great coffee at home.
When you see the product on your stores' shelves, you know that you are getting ground coffee and coffee beans that are completely natural and free of many of the harmful practices of large corporate coffee plantations.
Now, doesn't FairTrade Coffee leave a much better taste in your mouth when you know the coffee growers and roasters get a decent price, too? Especially, if some of the recent coffee you've been drinking has a more bitter taste of coffee fraud.
Is growing Coffee in Taiwan possible?
Taiwan's History, Environmental & Cultural Challenges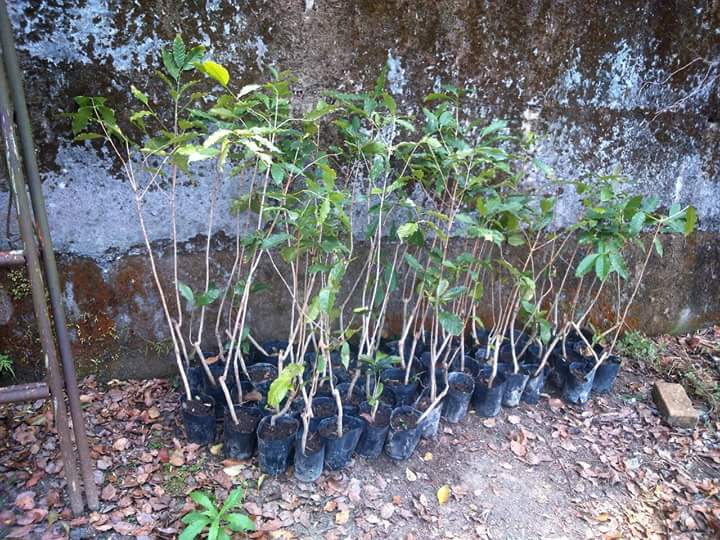 Surprising to many, including PurelyCoffeeBeans, is the fact that Taiwan has a history of coffee growing. During colonial times, regular shipments of coffee to the Japanese market took place. Rediscovering coffee has coincided with a greater interest in 3rd Wave Coffee trends, which focus on natural roasting, fruitier flavors, simpler extraction processes.
After Taiwan's political control was handed back to the Republic of China and the arrival of a new political class with different tastes, coffee production switched over to tea production or the coffee plants were ripped up in favor of other crops.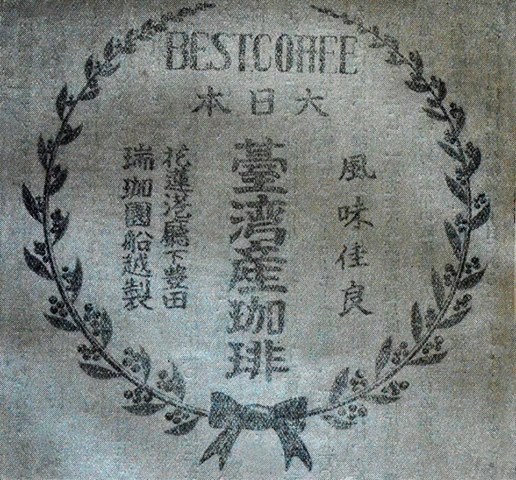 These days, coffee growing in Taiwan is slowly increasing though total volumes are minuscule by comparison with formal coffee regions. Still, there is an upsurge in coffee growing here, and much of the mountain tea growing areas may be suitable to growing coffee, too!
Miniscule Volume: High Prices
But overall coffee volumes are minuscule compared to even third tier coffee producing countries. And if you buy 'Taiwan coffee', it's may be mixed with beans from Indonesia and/or Vietnam so it's hardly pure!
Drying coffee here presents a challenge due to the high levels of humidity; and blending/roasting are still not on a par with international levels. However, Taiwanese are very inventive, creative, and hardworking. Standards are rising fast.
https://taiwan-scene.com/coffee-in-taiwan-how-an-island-of-tea-drinkers-came-to-love-the-bean/
The coffee growing regions currently include:
Taichung,
Pingtong,
Nantou,
Yunlin,
Taidong,
Chiayi,
Hualien,
Kaohsiung, and
Changhua
… as Taiwan Scene notes. For a little more on the history of coffee growing in Taiwan, check out the article in Taiwan Topics from the American Chamber of Commerce, "Taipei Coffee Culture" by Jules Quartly.
https://topics.amcham.com.tw/2015/01/taipei-coffee-culture-rich-robust-and-satisfying/
I was surprised to find farmers attempting to grow coffee here in Lowland Tamsui despite the challenges. There's a farmer who only lives about 20 kms from my home! And I'm told that my brother-in-law has tried to grow some in the mountains.
Who knows, eh? But serendipity is amazing. Just on the morning this post appeared, my wife came home with about 2lbs of coffee cherries from her garden near our home. So we are looking for ways to dry coffee beans quickly to avoid mould issues in Taiwan's typically humid atmosphere.
Specialist Coffee Shops in Taipei
In the meantime, you can find some excellent (if expensive) coffee from around the island at the following coffee shop in Datong District.
San Coffee (森高砂咖啡館) is located at No. 1, Section 2, Yanping North Road, Datong District, Taipei City, 103. It's near the Dihua Shopping Area, so a trip there can easily be combined with a fine coffee! I should really add it to my recent post about cafes in Taipei!
Coffee Exhibitions & Trade Shows
There is an upcoming Coffee Trade Show that I plan on attending. It's well worth visiting to discover what is going in the Taiwan coffee scene.
The local coffee scene is a fast developing one with vast improvements in both quality and availability of coffee everywhere. Of course, you can still stumble upon the nastly stuff… but there is less excuse now than ever when a decent coffee shop is often less than a few minutes away by MRT!
---
Tell me about Four Other Kinds of Sustainable Coffee
Organic Coffee: Sustainable Coffee
Organic Coffee aims to avoid using chemical fertilizers, pesticides, and other compounds commonly used in modern farming. Organic means that the coffee is 100% naturally sourced, naturally grown, and produced.
Shade Grown
Shade grown coffee plants were originally grown in the shade of trees, but with recent advances in coffee plantations, more hardened coffee plants were introduced, with the inevitable increase in unsustainable practices. Shade grown coffee is a throwback to traditional techniques.
Non-GMO
Coffee rust disease has been decimating coffee crops across Latin America for years. GMO varieties have been cultivated for increasing coffee plant yield, fighting disease (like coffee rust), and to deal with water shortages, cold in the higher elevations, insects, and help with weed killer. Naturally, customers are apprehensive about the Franken coffees, and seek out non-GMO coffee sources.
Natural Process: Sustainable Coffee
Most coffee cherries, once picked, are wet processed to remove the outer fruit and skin. Dry processing involves letting nature take its time to dry out the beans, and it doesn't require advanced machinery or power. It is often done in areas where there is less chance of rain, too.
The beans are turned occasionally to ensure that they dry out properly. It may take four weeks to dry out the beans properly. The farmers are waiting for the right level of moisture in the beans for proper storage and further processing into coffee.
How can I buy sustainable coffee? What is the future for sustainable coffee?
Other kinds of sustainable coffee available in the marketplace also include Rainforest Alliance, and Direct Trade. You can find them from good retailers, large Internet stores, and local roasters, too.
Links
---
What are the different types of coffee beans, find out here!